Graphite Electrodes And Specialties Inc
Welcome's You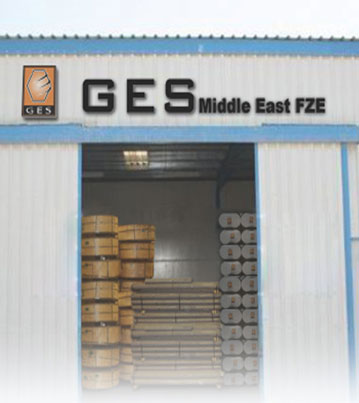 GRAPHITE ELECTRODES AND SPECIALTIES INC a family member of GES Group located at Hubli Karnataka INDIA. With its specialized products and experienced technical staff GEAS is supplying high quality Carbon and Graphite products.
Considering an increasing demand of specialty graphite globally, GEAS handles all specialty graphite to become one company to serve all kind of graphite which includes Gouging Rod, Specialties, Electrodes and Natural Graphite. Our specialties viz, Iso-Static, Vibrated, Extruded and Cold Molded graphite, with this our customers are benefiting in many industries like Gold Refinery, Aluminium, Copper, EDM, Rail Wheel, foundries and Steel Mills and many more.
With its experienced strong technical and after sales support, GEAS has become one of the responsible and reliable company in the world. GEAS follows a professional international trade, rules and regulations with a standard incoterm conditions.
Today GRAPHITE ELECTRODES AND SPECIALTIES INC is a well-known business partner for all steel, Foundry, Aluminium, Glass, Silver and Gold Refinery industries.
REQUEST A QUOTE
MAKE THE WORLD GO ROUND AND REVOLUTION BUSINESS